Rogers Park Free Store Continues Serving the Community Post-Pandemic
Providing free necessities to community members, Rogers Park Free Store's new location opened Sept. 17.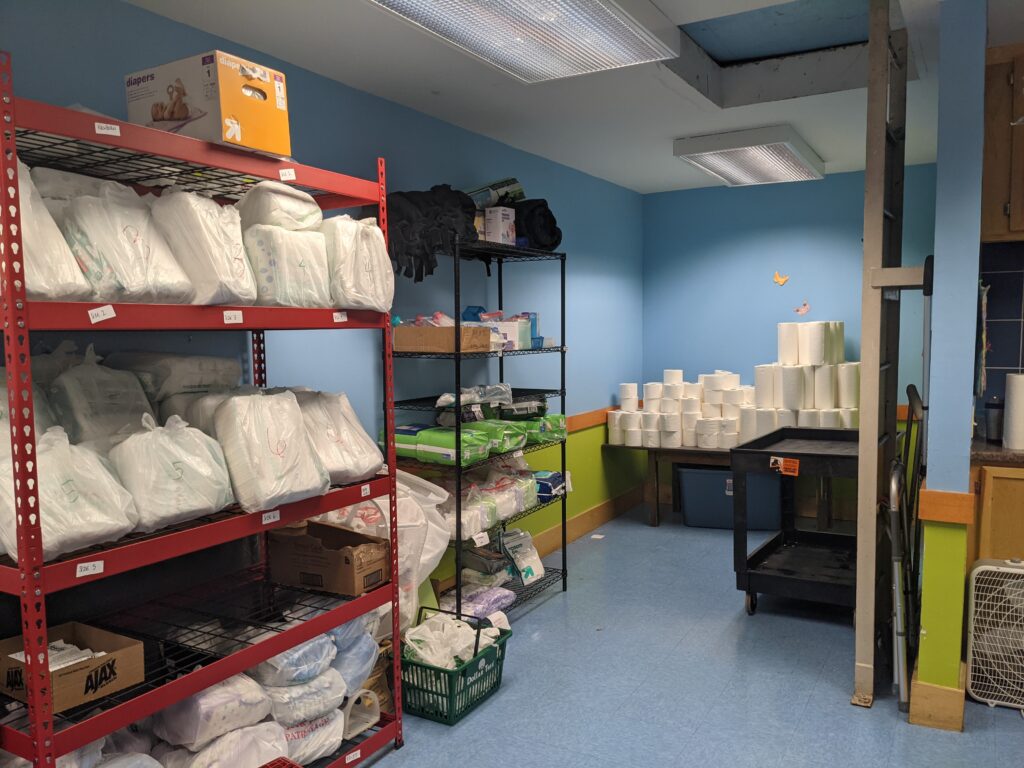 Founded by PO Box Collective and the Rogers Park Community Response Team, the Rogers Park Free Store supplies community members with free household items. Following its relocation, the store's new location is a 15-minute walk from Loyola's Lakeshore Campus (LSC) located at 6525 N. Clark St.
According to volunteer Matt Baron, the store was created because the resources the response team were providing during COVID-19 were still in demand, even as the pandemic wound down.
This includes items from baby products and hygienic supplies, to bleach, dish soap and toilet paper. Most of the items are purchased with donations from supporters, the store also collects physical donations from the community.
Along with relying on the community for donations, volunteer Gerado Marciano said he's hoping Rogers Park neighbors will help find a location that can house the store for free.
Unlike the previous space at the Living Water Church, which was free of charge, "now we have to pay $300 a month," Marciano said about the store's new location. "The rent is going to increase after three months and after three months it's going to increase some more."
Marciano also said he hopes to see more Loyola students get involved. Currently volunteers are needed for delivery drives, creating supply packages, book-keeping, social media outreach, translation, and inventory management.
According to Baron, the store usually has a rotating crew of around 20 volunteers.
"There's a lot of energy to help out," he said. "I think people are just busy. People have jobs, their lives, and times are tough for a lot of folks."
Some of the obstacles Baron said the store faces include ensuring there are enough resources, language barriers between volunteers and community members, and reducing the barriers between those providing the goods and those who receive the goods.
Despite these challenges, Marciano said the team's unity and strong relationships with each other have made it easier to solve challenges.
"When challenges are presented to us, we'll resolve them as a collective and now as friends," he said. "People know each other's strengths. It really is beautiful how we have come into a real collective."
Marciano said his favorite part about volunteering at the Rogers Park Free Store is getting to know neighbors in the community.
"Especially because I'm bilingual, I get to speak to a lot of people," Marciano said. "I know who is married to who, the names of their kids and what school they go to."
Baron said the support the store receives from the community has been very rewarding.
"I feel like this is a project that the entire neighborhood is part of in some way, shape or form," he said. "That's really satisfying." Community members can sign up to volunteer at the Rogers Park Free Store and donate online.