Loyola Announces 4.5% Tuition Increase, Adding Additional $2,170 to Annual Cost
This tuition increase is the largest in nearly a decade, The Phoenix reported.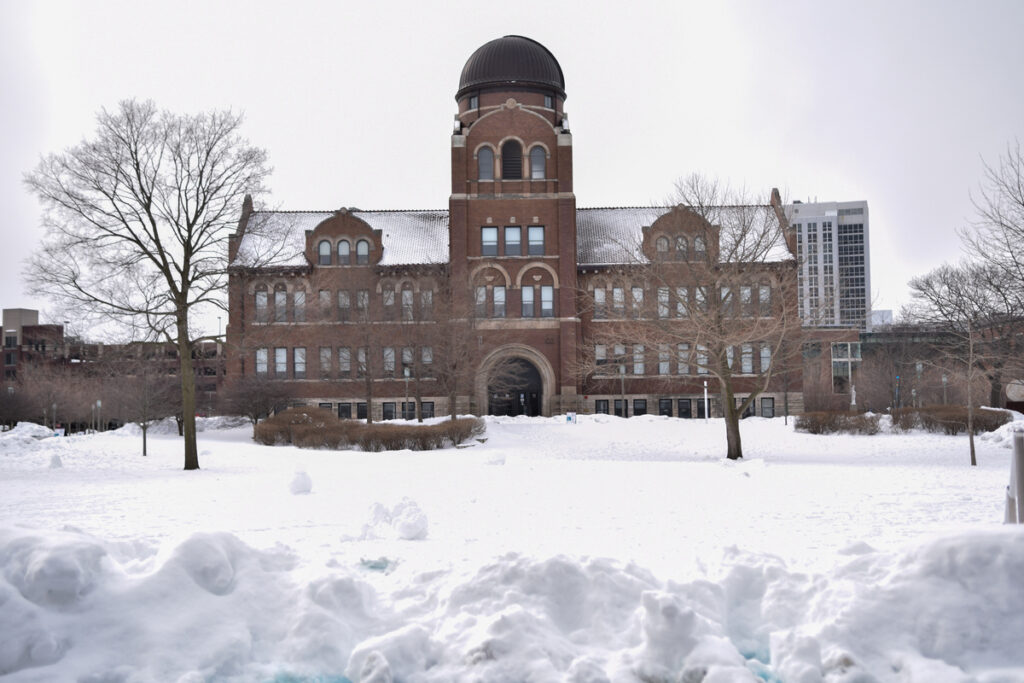 Loyola students will see an additional $2,170 added on to their annual tuition bills as the university's Board of Trustees announced a 4.5% increase in the cost of undergraduate tuition for the 2023-24 academic year, bringing the annual total to $50,270.
This total doesn't include room and board fees and the cost of meal plans, which are also set to increase along with tuition, according to the Jan. 23 announcement letter sent to students. Tuition for graduate and professional programs will increase up to 4.3%, the announcement said.
The announced increase is higher than the 3.65% increase which the university implemented for the 2022-23 school year and is the largest increase in nearly a decade, The Phoenix previously reported. The 4.5% undergraduate increase is higher than the average increase over the past 10 years of 3.6%, but is within the university's promise to not stray 1.5% above this average with annual increases, according to a letter announcing the changes.
Wayne Magzdiarz, the university's senior vice president, chief financial officer and chief business officer, told The Phoenix the additional funds raised by the tuition increase would be used primarily to fund salaries and benefits of instructors and increase the amount of financial aid offered by the university.
"When you go over [$50,000] you know it's a benchmark, but we had the same conversation about seven years ago when we went over [$40,000]," Magdziarz said. "It's a reality of not only the cost of higher education and delivery mechanisms but also being able to recruit and retain good faculty and staff."
The university will add an additional $15 million in direct financial assistance for students in 2023-24 totaling $280 million, a 5.5% increase from the current academic year. Additional funding for financial aid will be financed through funds brought in from the increase in tuition according to Magdziarz.
"That we felt was absolutely essential to make sure we, number one, continue to meet the financial need of our students and number two, we wanted to make sure we continue to focus on the diversity of our class," he said.
Magdziarz has previously told The Phoenix annual tuition hikes are an inevitability as Loyola is a tuition-dependent university with a relatively small endowment of around $1 billion to pull from.
Magdizarz acknowledged students and their families may be facing difficulties in the current economic climate and said the financial team removed "non-essential expenses" from the university's budget to keep the increase as low as possible.
The tuition hike will raise around $10 million for professors' salaries to be spread across all undergraduate programs, according to Magdziarz. However, he said the university expects salary expenses to increase by $20 million for the next school year, meaning it will have to make up the difference by reallocating funds from other areas of the budget.
"We didn't try to match what our expense demands were going to be so much as we wanted to be sensitive to the fact it's not only the university that's been getting squeezed by what's going on but also our students and their families," Magdziarz said.
Increases in room and board rates for the 2023-24 school year are in response to the university returning to Residence Life operations and costs similar to before the pandemic, according to Magzdiarz. One piece of this transition includes the reintroduction of triple units as a living option for students.
In past years, Loyola's repeated tuition increases have become an area of frustration and concern for students and parents. Similar sentiments arose among some students in reaction to the news of the most recent increase.
Sandra Opakunle, a junior studying computer science, said Loyola is already really expensive and feels the current level of financial aid offered to students isn't enough at the current tuition rate.
"If you raise the prices, there's still not that much difference in financial support and student support, because we're still going to be broke anyway trying to pay this off," Opakunle said.
Matt Lutz, a political science major, said he felt the increase in meal plan costs has not been reflected in the quality of food served in the dining halls.
"I guess I'm pretty lenient, because I have a lot of scholarships, but for the amount of services we get and the quality, it feels like a lot of money for not getting a lot out of it," Lutz, a junior, said.
Sophomore Miguel Abad-Jaurez said while he gets the frustration students have with tuition increases, he understands the university needs to raise enough money to pay for all of its expenses.
"Especially with our economy at the moment, I wouldn't say it's that terrible because yeah the school has to keep raising its tuition as times goes on because of the rise in inflation," Abad-Jaurez, a cognitive and behavioral science major, said. "I feel like it was very unprecedented, but it was necessary."