Language Tutors Not Always Guaranteed Full Payment 
Although Loyola peer tutors (PT) are scheduled to work six hours, they are not guaranteed payment for all the time.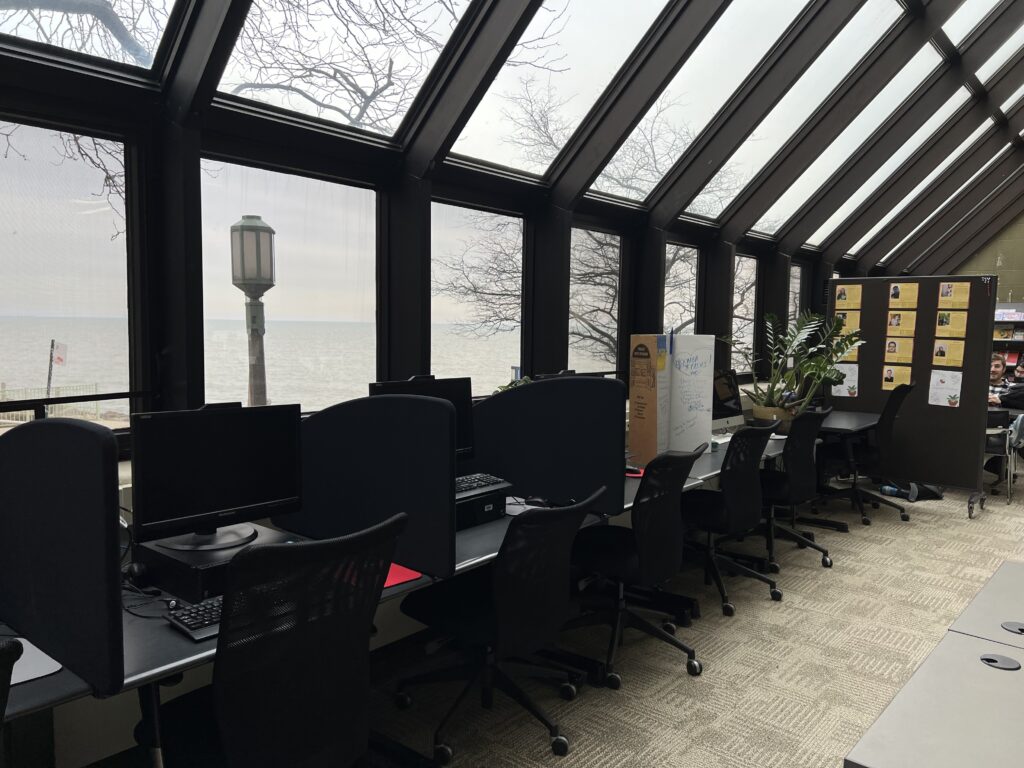 Loyola's Tutoring Center (LTC) currently provides peer tutoring and supplemental instructors for courses ranging from languages to sciences, however, not all tutors are guaranteed steady payment.
The LTC began paying language tutors only if a student signed up for an appointment more than 12 hours prior to the scheduled time in 2020, director of Loyola's Language Learning Resource Center (LLRC) Paulina Dzieza said. Prior to 2020, Dzieza said tutors used to receive compensation for the entire time they were scheduled.
The LLRC is a resource for multimedia equipment, personal assistance, interactive communication services and educational events to enhance world language learning and teaching, according to the LLRC website. The LLRC and LTC are not directly affiliated.
Although language tutors aren't employed by the LLRC, Dzieza said she implemented a plan where the LLRC will pay each language tutor for two hours each week, $16 per hour.
"Some students commute from home and need money to pay for gas and the basic necessities, so we wanted to help ensure our tutors have a source of a stable salary so they can depend on each paycheck," Dzieza said.
The money used by the LLRC comes directly from the center's budget, and they aren't compensated by the LTC. Even with the LLRC's compensation, Kate Stewart, a senior Arabic tutor, said she still must be aware of inconsistent paychecks from the Tutoring Center.
Jessie LaChance, associate director of the LTC, said since peer tutoring is largely appointment based, tutors are not paid if sessions are not filled.
Stewart said she is still scheduled to work six hours per week, but her payment depends on if students sign up. The week of Feb. 13, Stewart said she was only paid for two hours since only one student signed up for tutoring, however, she said she still had to block out the six hours she was originally scheduled for in her personal schedule.
As many students depend on paychecks to afford basic necessities, Stewart said fluctuating paychecks hinder what students can afford.
"When I get my most recent paycheck, it will be a little bit lower than usual and that means a little bit less groceries," Stewart said.
Stewart started as an Arabic language tutor in August 2021, but she will be graduating this year.
Dzieza said she didn't receive a warning from LTC but had heard from an Arabic tutor the LTC was changing how they planned to pay language tutors.
Science, technology, engineering and math (STEM) supplemental instructors (SI) are paid for every scheduled shift, according to Stewart. SI's are also paid an additional hour each week for planning and shifts aren't appointment based.
Supplemental instruction consists of regularly scheduled, out-of-class group study sessions driven by students' needs, according to the LTC website.
"SI's get paid an hour a week for prep time," Stewart said. "I also spend an hour prepping each week but do not get paid."
Dzieza said she reached out to the LTC after noticing the change in payment and was told they were due to budget cuts. The LTC believed not enough students were scheduling appointments to meet with language tutors and showed Dzieza a spreadsheet with appointment data for language tutors, according to Dzieza.
However, LaChance said she has no recollection of budget cuts. When The Phoenix asked for further explanation, LaChance was unavailable for comment.
Although the LLRC was provided with data regarding appointments for language tutoring, Dzieza said the LTC didn't show data about STEM courses to compare the number of attendees at appointments for other subjects.
Currently no peer tutors receive compensation if their appointment times are not filled, LaChance said.
Students are required to sign up for tutoring appointments on Navigate. However, available time slots close 12 hours before the appointment time, Stewart said.
"I think many students are confused how sign ups work, and people do not realize it closes within 12 hours of advance," she said.
Despite Dzieza's previous efforts to compensate language tutors two hours each week, she said she is concerned whether the LLRC budget will be able to pay LTC language tutors in the future.
"This past semester, the enrollment in language courses was lower," Dzieza said. "If fewer students enroll, the smaller budget we are given, so we would not be able to continue to assist language tutors."
Dzieza said limits to the LLRC budget and the LTC's standards of payment for language tutors could result in less language tutors. In turn, students in language courses could be unable to receive the assistance needed to succeed in class.
"It is already difficult to find passionate and skillful individuals seeking to become a language tutor," Dzieza said. "If we keep losing tutors, students will not be able to receive the help they need."
Stewart said as a language tutor herself, tutors are crucial to provide students with individualized assistance.
"Every language learner has such a different ability and approach and being in a classroom setting can be really scary — especially when classes are mixed with heritage and non-heritage speakers — so having the option to meet with a tutor is extremely important," Stewart said.
Stewart said, as of right now, her successor is unknown. Although Stewart said she became a tutor to help other students, she said she's frustrated with the lack of support language departments receive.
"I really love what I do, so I will do it for free," she said.
Featured image by Guillianna Larson