Miley Cyrus Brings The Heat With "Endless Summer Vacation"
A&E editor Ella Govrik reviews Miley Cyrus' latest allbum, covering the artist's insightful introspection on her recent emotional turmoil.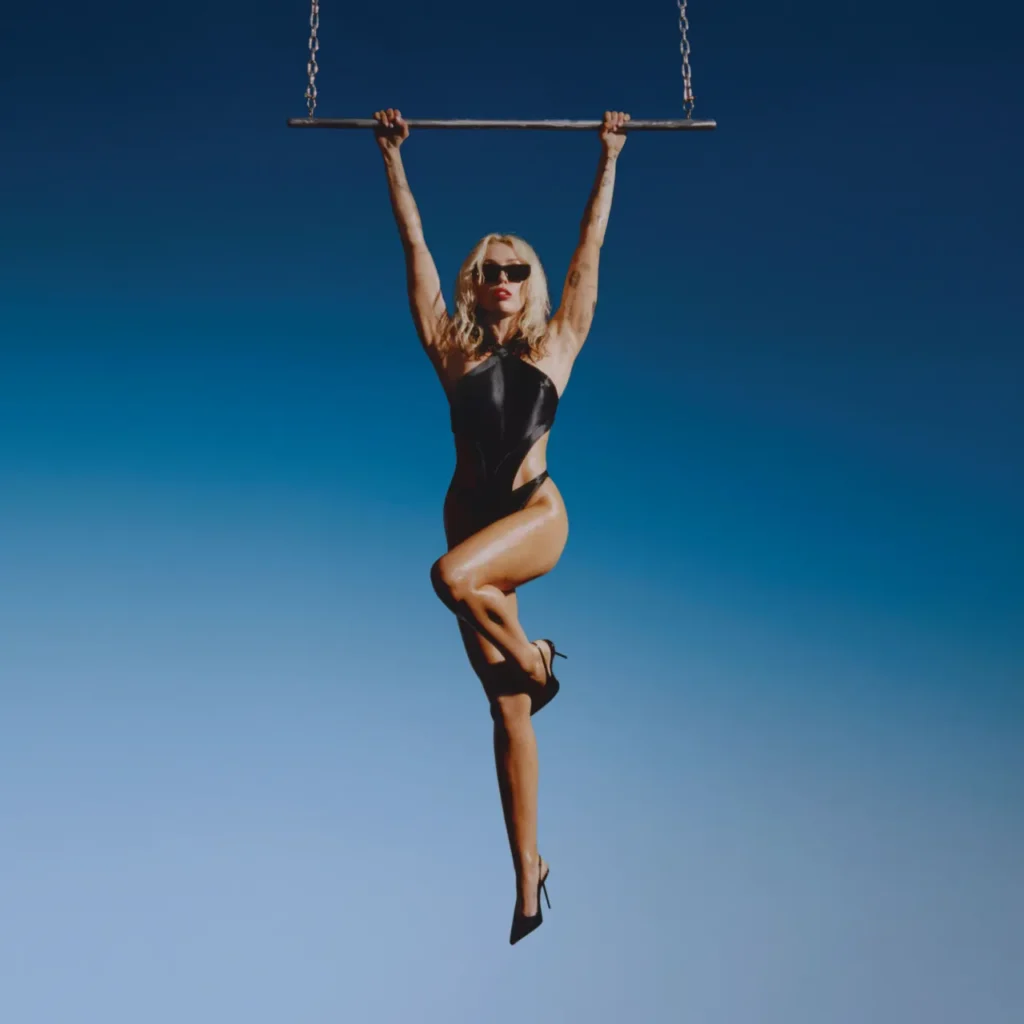 Summer came early thanks to singer-songwriter Miley Cyrus' eighth studio album "Endless Summer Vacation."
In the midst of a cold and dreary March, the 13-track album transports listeners to a warm beach. Self-love floats in on a summer breeze. Introspection sounds like waves crashing on the sand. In just over 43 minutes, the March 10 release dives into themes surrounding relationships, self-discovery and redemption.
Cyrus' summertime sound bloomed in January with the album's first track and lead single "Flowers," which spent nearly two months at number one on the Billboard Hot 100.
The song kicks off the album with a strong bassline and Cyrus' distinct raspy vocals which shine through the verses' unassuming melody. Disco instruments and a classic pop chorus envelop listeners in the album's warmth.
"I can buy myself flowers / Write my name in the sand / Talk to myself for hours / Say things you don't understand," Cyrus asserts.
Like much of the album, "Flowers" is speculated to be about Cyrus' past relationship with actor Liam Hemsworth, according to Billboard. While the singer's November 2020 album "Plastic Hearts" explores the grief of the couple's early 2020 divorce, "Endless Summer Vacation" details Cyrus' journey of inner healing following the relationship's end.
This journey continues in "Jaded" — one of the album's vocal standouts. Cyrus' powerful belting communicates the intersection of despondency and anger, saturating the song in audible emotion. In a display of mature retrospection, Cyrus reflects on her own missteps in her relationship.
"Oh, isn't it a shame that it ended like that? / Said goodbye forever, but you never unpacked / We went to hell, but we never came back," she sings.
In an upbeat turn, the album's third track "Rose Colored Lenses" emits rays of sunshine through airy harmonies and romantic optimism.
"We could stay like this forever, lost in wonderland / With our head above the clouds, falling stupid like we're kids / Wearing rose colored lenses, let's just play pretend / Wearing rose colored lenses, pretend we'll never end," Cyrus sings.
Synths and guitar plucking introduce listeners to "Thousand Miles," which features Brandi Carlile's delicate harmonies.
Fans who were hoping to hear hints of the Tennessee-born singer's country roots can find Cyrus' Southern twang in "You." The song echoes the album's previous sentiments surrounding idealized romance and personal faults, supported by a steady drumbeat and an unexpectedly apt piano tune.
"I'm kinda crazy 'cause that's how you make me / I don't need Jesus 'cause, baby, you saved me, I'm done / But only if it's with you," Cyrus sings in the bridge.
Cyrus trades raw vocals and instrumentals for electronic manipulation in "Handstand." The song's unconventional, otherworldly sound creates a sharp contrast against the first five songs' charming grit.
This futuristic pop artistry extends into the album's seventh track "River," where alternating talk-singing and smooth melodies deliver candid lyricism about passion in a relationship. "Violet Chemistry" utilizes Cyrus' wide vocal range to continue this experimental investigation into relationships.
"Fingers start to dance along the figures and the shapes / Mixing all the colors like we're making a Monet / There's something between us that's too major to ignore / May not be eternal but nocturnal, nothing more," Cyrus sings in the song's bridge.
Australian singer Sia makes an appearance as a background vocalist on "Muddy Feet." An elegant piano tune is abruptly replaced by a punchy beat, paralleling obvious anger and vengeance expressed in the lyrics and vocals.
Some believe the ninth track confirms rumors Hemsworth was disloyal in his marriage to Cyrus, supposedly having multiple affairs. Intense rage is revealed through blunt lyricism, signaling Cyrus' feelings of betrayal.
"And you smell like perfume that I didn't purchase / Now I know why you've been closing the curtains / Get the fuck out of my house," Cyrus demands.
Anger transitions into dejection in "Wildcard." Cyrus expresses insecurities surrounding unpredictability and worries her impulsivity is the catalyst for her relationship's downfall.
"Island" studies the duality of solitude through relatable metaphors. The song's title and imagery mirror its tropical and carefree sound which support universal ideas surrounding conflicting loneliness and peace.
A more emotional installation of isolation and relatability continues with "Wonder Woman" — a moving exploration of exhausting resilience. Though it's unclear if the song is about a specific person, themes of the pressure to maintain strength make the song one of the most relatable, especially in regards to womanhood.
"She's a won't-stop woman / Hours on her hands / All the pain is polished / All the tears are planned," Cyrus croons.
The album concludes with the demo of "Flowers," which takes a raw approach to the lead-off track. A simple piano is the foundation to Cyrus' sorrowful vocals, ending the album in a much more tragic manner than it began — an appropriate conclusion to navigating the inconsistencies of self-discovery.
"Endless Summer Vacation" is available to stream on all major platforms.
Featured image courtesy of Columbia Records