From the Editor's Desk: Mum and Dad, "Thank You For The Music"
Editor-in-Chief Nicky Andrews reflects on the music passed down from her parents.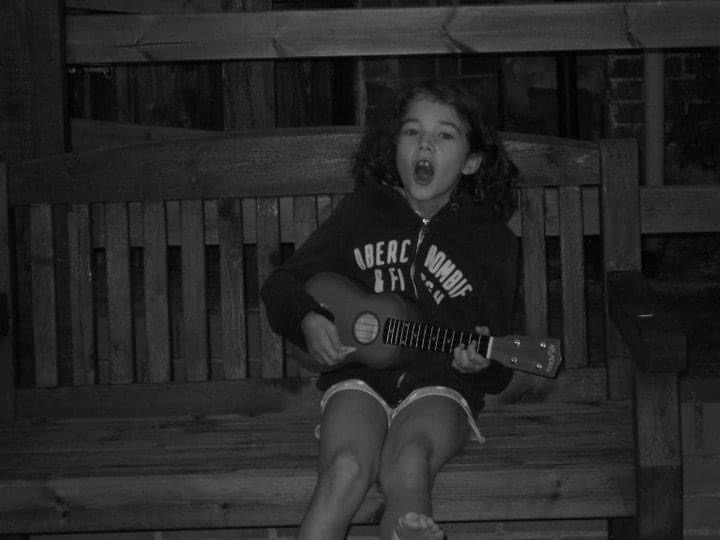 In the morning of March 12, 2009 in Kyoto, Japan, I sat on the living room couch, sick and singing into a microphone.
"Thank you for the music, the songs I'm singing / Thanks for all the joy they're bringing / who could live without it? I ask in all honesty / What would life be? / Without a song or a dance, what are we? / So I say, thank you for the music, for giving it to me."
The colorful bars of the ABBA Karaoke PlayStation Game ran across the screen as my mum filmed. Trying my best to hit each note perfectly, I felt like the American superstar I one day dreamed of becoming.
Today, I listen to "Thank You For The Music" with tears often welling up in my eyes. The song reminds me of my mum's hugs when I was still small enough to sit on her lap while wrapped in her arms. The tune has always felt like a way for me to thank my mum for not just passing down a passion for dancing and singing but for the eternal love and nurture she has given me.
Every so often I turn to songs like this for a sense of comfort while away from family. In a playlist titled "England," 148 songs transport me back to my childhood, mostly reminding me of summer drives in the English countryside with my dad's CDs on repeat.
From "Angels" and "Let Me Entertain You" by Robbie Williams to a slew of Green Day classics like "Good Riddance," "American Idiot" and "Wake Me Up When September Ends," the tracks offer a level of comfort I can only feel when surrounded by my two sisters, mum and dad.
However, the rush of serotonin I get when I press play often comes with a wave of yearning and, shortly after the first couple songs play, a harsh reality sets in. As we grow older and start our own families, the summers I remember so fondly will likely never be the same again.
Through college, music has become a means to connect with my family. An isolated form of care and love we all need but sometimes can't get being so far from home.
While covering Lollapalooza as a photojournalist for The Phoenix last summer, I was handpicked by Green Day to take pictures in their photo pit. As soon as the first guitar cord was struck, I felt a lump in my throat start to form.
I thought of my dad. I thought of the times I copied him as he head banged. I thought of the times a "great song" would come on and how he would immediately roll the windows down, turn the music up, grab my hand in his and wave it back and forth to the music.
As I watched Green Day perform, I couldn't help but feel an overpowering sense of pride to be his daughter. I started to sob. There I was, taking pictures of a band he had taught me to love that became a band I now listen to to feel his love.
It was because of my parents that I was given the opportunity to do that. Their hard work, sacrifice, and most of all, love, allowed me to go after my dreams. Whether it be to become a superstar or a journalist, thank you mum and dad for always supporting me.
Check out our Arts and Entertainment section this week to hear about not Green Day's, but Gracie Abrams' "Good Riddance" as well as an Open Mic event hosted by WLUW where Loyola musicians gathered and shared their work.