Editor's Desk: Telling Stories in Chicago with The DePaulia
Editor-in-Chief Austin Hojdar speaks with The DePaulia's editor-in-chief about working in the city.

This year, I plan to regularly speak with editors-in-chief of different student newspapers around the country about their experience reporting at their university and in their community.
It only felt fitting that I first take the CTA Red Line a few stops down from Loyola's Water Tower Campus to visit DePaul University's Loop Campus and meet The DePaulia's editor-in-chief, Nadia Carolina Hernandez.
Recently, I've been reflecting a lot on why I'm interested in journalism.
When I asked Hernandez, a fourth-year journalism major who's been on DePaul's student paper since during her first year, how she chose journalism, I felt our answers aligned.
"I loved talking to people and getting to know people from my community while also telling stories," said Hernandez, 21. "I gravitated towards that a lot more than I thought I would."
Telling other people's stories has been and will likely continue to be my favorite part of this job. From muralists to prime ministers, I've had the opportunity to encounter so many people I would never meet in my daily life.
A lot of this can be attributed to now living in Chicago. I'm from Walton Hills — a village suburb of Cleveland. Hernandez, the northern Chicago suburb Lake Villa.
She said The DePaulia has been looking into how the university fits into the greater Chicago area.
"DePaul has this really cheesy tagline to be like, 'The city is our campus,' but that's true," she said. "There are ways you're interacting with Chicago as a DePaul student that we just don't realize."
This includes the cultural landscape of the city. Hernandez said Hispanic and Latino students are the second largest demographic represented at DePaul. This is why she views La DePaulia, their Spanish language sister publication, so vital to the work they do.
"Not only as a Latino myself but at DePaul and in Chicago, it's just so important to think about who are we telling stories of and how," Hernandez said.
Hernandez also said she has begun to view journalism as a "public service" and is working on examining her own biases when reporting on any topic. This requires "a lot of psychology and examining myself," she said.
This is something I always try to keep in the back of my mind when writing any story. Who we are fundamentally frames how we write and listen — whether we want it to or not. And our job, as journalists, is to work to tell a well-rounded, honest story.
In pursuit of that, Hernandez said she continues to give her weekends, blood, sweat and tears to her paper because she wants to see it thrive for years to come.
"We are the people who are asking those questions and asking ourselves why we do what we do," Hernandez said. "Before I graduate, I want to make sure they have all the resources they need so I can be like, 'Hell yeah I worked there.'"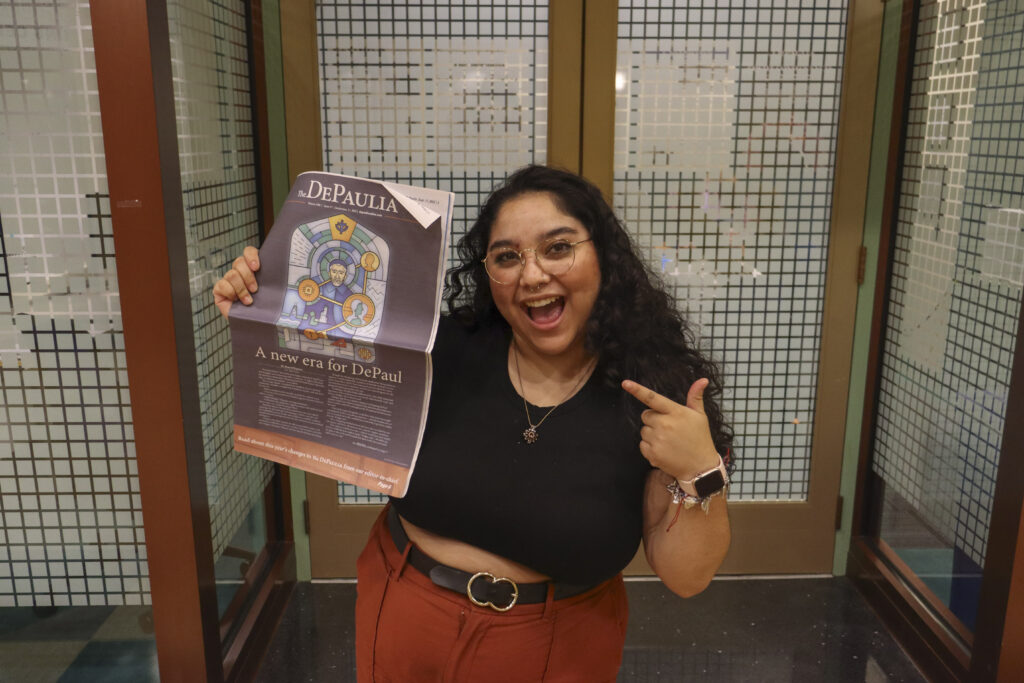 I want to thank Hernandez for meeting with me and giving me a tour of her winding basement newsroom. For more DePaul-related news, our Red Line rivalry continued as Loyola's women's volleyball and men's soccer teams competed this past week. Read those stories in our sports section.
Happy late birthday to Sam and Joey. Happy early birthday to Anna and Danny.