Staff Editorial: Our Favorite Places Near Campus
In honor of a new academic year, The Phoenix Editorial Board shares their favorite spots around campus and Chicago.

As an introduction to the new members of The Phoenix Editorial Board and advice for new Ramblers looking to find an escape from the often dull classrooms of Loyola, here are some of our favorite spots around Loyola and throughout the greater Chicagoland area.
Austin Hojdar
I've always loved libraries. When I was younger, I loved getting different books and movies from the Cuyahoga County Public Library in Ohio. A few months ago, my friend and I each went to the Edgewater branch of the Chicago Public Library to get our library cards.
But at Loyola, some of my favorite places are the decks in Cudahy Library. Filled with almanacs, Illinois freshwater records and miscellaneous novels, there are four floors of oversized and normal-sized books to inspect and weave through.
With a few desks tucked away in corners, it's one of my favorite places to sit to escape the heat in the summer or find a moment of peace throughout the year.
Ella Govrik
While there's a special place in my heart for the endlessly explorable Rogers Park and Edgewater and the vibrant lifestyle I find myself immersed in between classes downtown, one of my favorite parts of Chicago lies between Loyola's Lake Shore and Water Tower campuses — Andersonville.
The neighborhood, located southwest of Rogers Park, has been the answer to many a "coffee shops near me" Google search. After locating an iced lavender latte — an easy feat considering the abundance of cafés — I often spend hours perusing thrift stores or admiring the area's charming homes.
When I was a first-year, I put my U-Pass to use for the first time to venture towards the neighborhood. Now, as a fourth-year, I still frequent Andersonville — whether for a quiet study spot or a weekend adventure.

Isabella Grosso
There are so many things to explore in the ever changing world that is Chicago. Though there are millions of things to see and hundreds of them in Rogers Park alone, I have always found happiness and peace when at Hartigan Beach.
There is something about it not being the biggest beach in the city and being such a tucked away paradise so close to Loyola that will allow it to always have a special place in my heart.
Some of my fondest Loyola memories take place at Hartigan Beach.
It is the perfect spot to go with a big group of friends during the day and a comforting spot to sit at night with some good music and a beach blanket. Whether it's 112 degrees out or there is three inches of snow on the ground, Hartigan Beach will always be my favorite sanctuary at Loyola.

Aidan Cahill
My favorite place is the seat of my bike.
Being on a bike is one of the most rewarding experiences you can have in the city. You get to know a neighborhood by its colors, its smells and its layout. Biking forces you to let go of everything and focus on the world around you. For me, that part of biking has always been therapeutic. I can't focus on the stress when my goal is to go fast and not crash.
Loyola has access to some great urban bike paths. Biking north up Sheridan will give you a quiet ride up into Evanston and Wilmette, while going south down Clark or Lake Shore Trail will give you a challenging ride into the city. Whatever the case, don't be afraid to hop on a bike and explore the area you now live in.

Hanna Houser
How do you capture the value of a worn restaurant booth?
Exploring Chicago's many hole-in-the-wall spots, I cleansed my first-year pallet of Taco Bell and Chipotle with a craving for the comfort of family-owned eateries. My favorite local stop quickly became Alexander's at 6158 N. Clark St., a modest Greek diner with matured decor recalling back to the '60s — a piece of Americana now lost to Instagrammable neon signs and millennial wall hangings.
Apart from mastering the art of the pancake, the restaurant has been run by the Mizquiri family since 1980. The familial warmth of the staff is refreshing as a student whose family is nearly 1,000 miles away — and there's no better mechanism for fostering a community than food.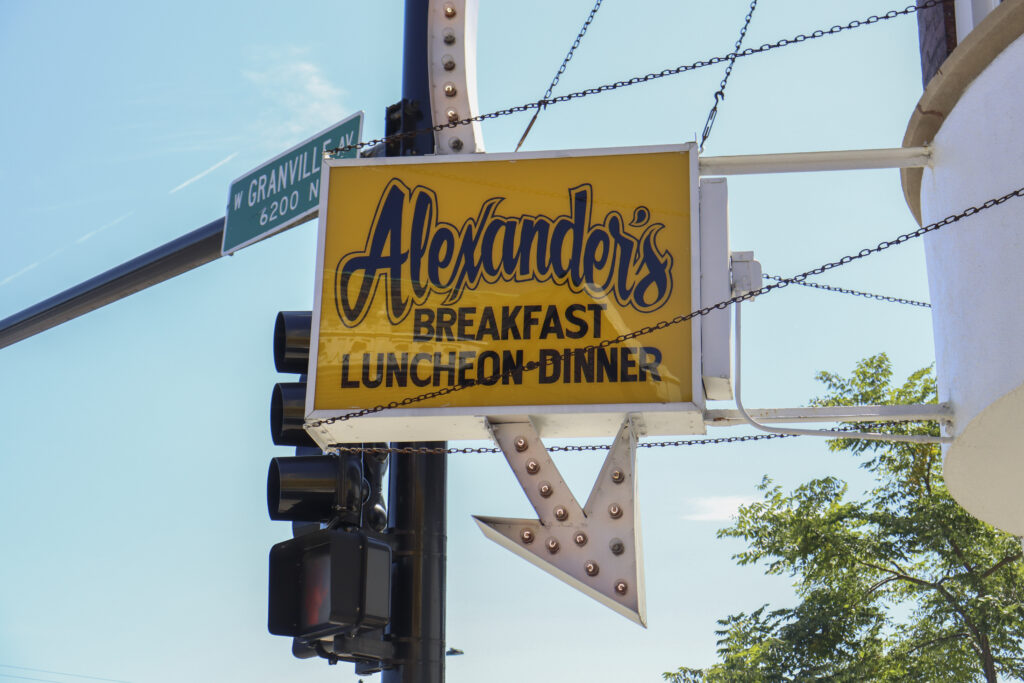 Griffin Krueger
For nearly the entire span of the city of Chicago, the Lake Michigan shoreline is free and open to the public. The city manages 26 miles of shoreline which citizens and visitors to this great city are free to explore and enjoy, according to the Chicago Park District.
Lincoln Park, which spans most of the shoreline, begins just around a mile south of the Lake Shore Campus and holds within it an array of areas and activities to experience and enjoy. From Kathy Osterman Beach to Montrose Point and the Lincoln Park Conservatory there is always something new to discover. So hop on the 155 or take a walk down Sheridan and tap into one of Chicago's crowning features.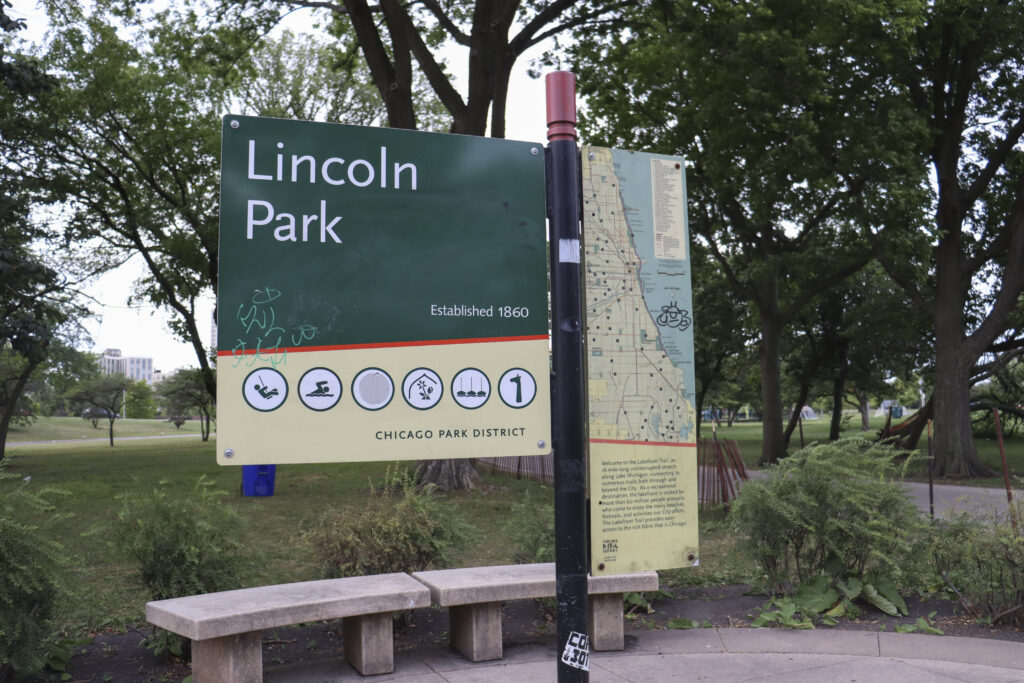 Featured image by Austin Hojdar / The Phoenix