Editor's Desk: Local Community Reporting with The Miami Student
Miami University's student newspaper claims to be the oldest college paper west of the Alleghenies.

In 1996, my dad graduated from Miami University.
If you're not from the Midwest or my home state, I'm sure you assumed this school was in Florida, but it's actually a state school in Oxford, a city in southwest Ohio.
Miami University was founded in 1809, 36 years before Florida even became a state in 1845 — a fact my dad loves bringing up anytime someone gets confused.
The university's student paper — The Miami Student — was even established in 1826 and claims to be the oldest college newspaper west of the Allegheny Mountains, according to their Editor-in-Chief Sean Scott.
Scott is a fourth-year double majoring in journalism and urban and regional planning, further pursuing a certificate in geographic information sciences.
On our Zoom call, he explained he wants to tell stories using spatial data.
In August, he and his managing editor created interactive maps illustrating voter turnout and precinct-by-precinct results for the Ohio Issue 1 special election in Butler County — the county that houses Miami and Oxford.
"There's always university news, there are always decisions being made and budget stuff happening and people to profile with the school, but my favorite part is that we get to cover Oxford," said Scott, 22.
During his first year, Scott took on the city council beat for The Miami Student, attending bi-weekly public meetings. He said this gave him a deeper appreciation for local government and inspired the addition of his urban planning degree.
One of my favorite parts about working at The Phoenix is our coverage of news in Rogers Park and Edgewater — two of Chicago's 77 distinct neighborhoods that all feel like their own small town.
Whether it's the closure of the oldest theater in Chicago or election coverage for the 48th and 49th wards, I think some of our paper's most interesting and enriching stories come from our interaction with the local community.
"It's definitely a good experience to be able to report on the community and not just focus on the school," Scott said. "It feels good to be the news source for the town."
Scott said he enjoys living in the "very contained" small town that is Oxford, adding he'll often see professors outside of campus.
When I was deciding where to go to college, Miami was one of my top choices, but Loyola stood out because it felt like the best of both worlds in terms of geography. Just a train ride away was the center of the third-largest city in America, but I could still live with the "small town" feel that Rogers Park and Edgewater offers.
Even though the Pittsburgh-native loves Oxford, Scott said he and some other members of The Miami Student's staff share a collective dream.
"We are all determined to end up in Maine and have a house together," Scott said, smiling. "We'd have to do some crazy things to make it happen, but I think that's the goal."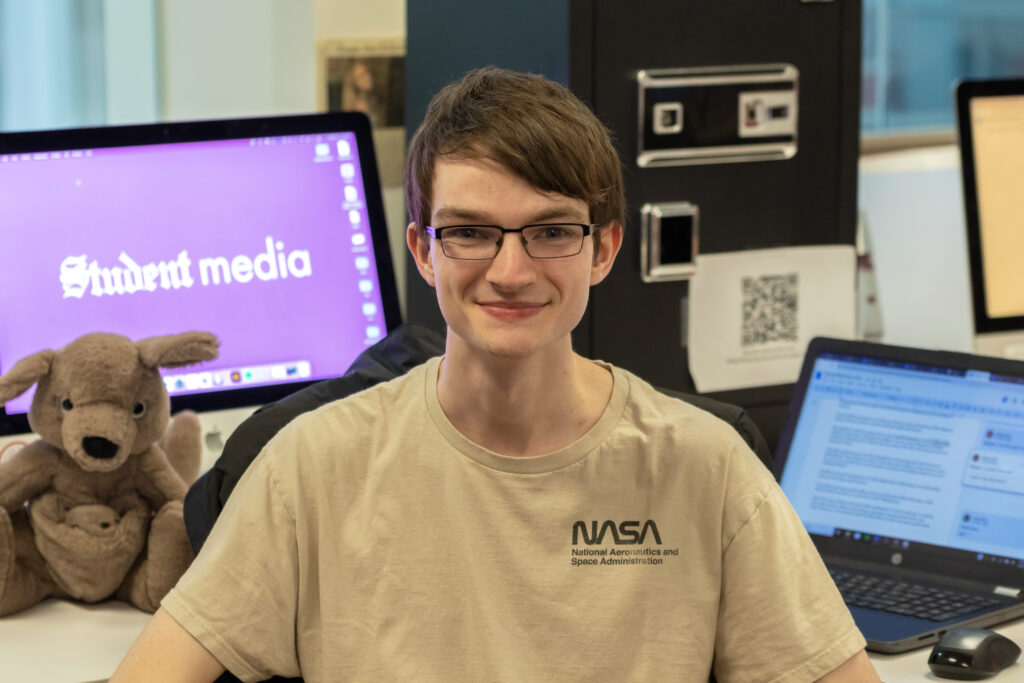 I want to thank Scott for being so excited for our meeting and engaging on the call. Maybe I'll see you in Maine someday.
When I asked him how often he thinks about the Roman Empire, Scott said he didn't think about it very frequently at all before the question started sprouting up — maybe once every two months. To further understand the phenomenon, read our story in arts where we spoke to professors and students on the topic. In opinion, read why the historical period was so important.
Lastly, happy early birthday to my dad. Go RedHawks.
Featured image courtesy of Sean Scott / The Miami Student
Special thanks to Opinion Editor Aidan Cahill for the interactive maps.