Editor's Desk: Prime Time Reporting with the CU Independent
This week, Editor-in-Chief Austin Hojdar interviewed the CU Independent's editor-in-chief.

In May, our former editor-in-chief Nicky Andrews moved to Boulder, Colorado to work at the city's local newspaper, the Daily Camera, as a breaking reporter.
In December, the University of Colorado Boulder announced Deion "Prime Time" Sanders would be their football team's next head coach, the CU Independent reported.
Sanders was a hall of fame NFL defensive back and MLB center fielder who now goes by "Coach Prime."
CU's football program and the media landscape surrounding the Buffaloes has been turned on its head since Sanders started leading the team. Last year, the team was 1-11. Now, although the team is currently unranked, they're constantly in the conversation as contenders, peaking at No. 18 in the nation in September.
While attendance by celebrities like Lil Wayne have changed the national coverage the team has received, it's also altered student journalism at the school.
I spoke to Isabella Hammond, the editor-in-chief of the CU Independent, who said the sports culture hasn't really changed at the school but the attitude of fans have.
"People are happier walking around campus," said Hammond, 20. "More people are talking about football and actually making the conversation last more than a 30-second groan session."
Along with the excitement, the journalism major said, there is also anger on campus over students not being able to attend the games. The CU Independent published an opinion piece about how the university didn't properly prepare a system for semi-affordable access to tickets for students.
She also said the CU Independent no longer has locker room access, which was implemented in the past two years, and they need to apply for a press pass each week as opposed to previously having a pass that applied for the whole year.
"It's been really fascinating to watch as an outsider who has never enjoyed football, never watched anything sports related," she said. "Now I have to know everything because I have to edit things."
One of the most interesting parts of being editor-in-chief is having to read and understand every story your paper puts out. This week, I edited stories about basketball, student government finances and Halloween candy.
"I always feel like I learn more from the CU Independent than I do my actual classes, but you do get the rare professor who's just outstanding and tears apart your writing and makes you so much better," Hammond said.
Even though she said she loves the mountains and can't imagine leaving the state, the Colorado-native said she hopes to work as a journalist on the east coast some day.
I want to thank Hammond for meeting with me and talking about so much more than sports. I felt extremely inspired about the future of journalism after we spoke.
With upcoming class registration, read our staff editorial where I write about a professor who also tore apart my writing to make me so much better.
Finally, happy birthday, Nicky. We all miss you very much.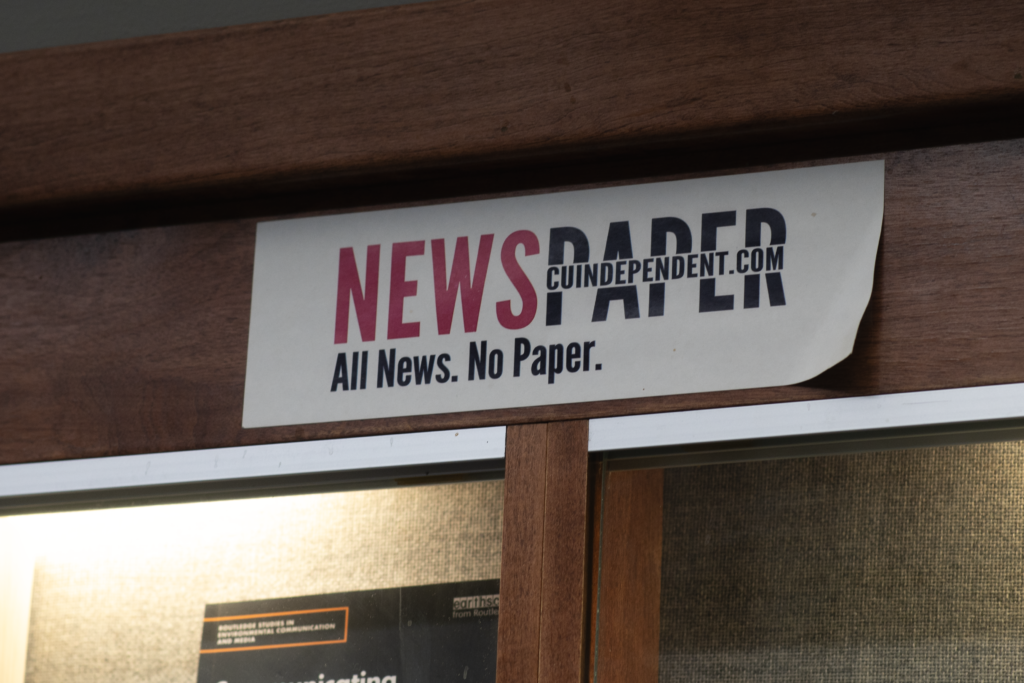 Featured image by Kara Wagenknecht / CU Independent